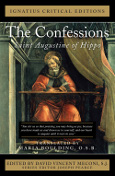 St. Augustine of Hippo
522 pp, $14.95. Order Now!
"You stir us so that praising you may bring us joy, because you have made us and drawn us to yourself, and our heart is restless until it rests in you."
The Confessions of Saint Augustine is considered one of the greatest Christian classics of all time. It is an extended poetic, passionate, intimate prayer that Augustine wrote as an autobiography sometime after his conversion, to confess his sins and proclaim God's goodness. Just as his first hearers were captivated by his powerful conversion story, so also have many millions been over the following sixteen centuries. His experience of God speaks to us across time with little need of transpositions.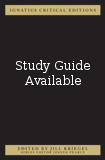 47 pp, $3.95
ICE Study Guides are constructed to aid the reader of ICE classics to achieve a level of critical and literary appreciation befitting the works themselves.
Ideally suited for students themselves and as a guide for teachers, the ICE Study Guides serve as a complement to the treasures of critical appreciation already included in ICE titles.
This acclaimed new translation by Sister Maria Boulding, O.S.B., masterfully captures his experience, and is written in an elegant and flowing style. Her beautiful contemporary translation of the ancient Confessions makes the classic work more accessible to modern readers. Her translation combines the linguistic accuracy demanded by 4th-century Latin with the poetic power aimed at by Augustine, not as discernable in previous translations.
A look at the essays
David Vincent Meconi, S.J. situates the reader with the introductory essay.
Books by Author
by last name, except for Wm. Shakespeare
Bulk Discounts Available
| Order Amount * | Discount |
| --- | --- |
| 10–49 | 20% |
| 50–99 | 35% |
| 100–249 | 49% |
| 250–749 | 51% |
| 750+ | 52% |
The Ignatius Critical Editions are available in bulk, perfect for schools, colleges, or homeschooling groups!
Meet the Minds behind the Confessions Edition
Editor
Translator
Critical Essayists