New Parish Catechist Manual

PDF files that include the Introductory pages and first several lessons available below to preview!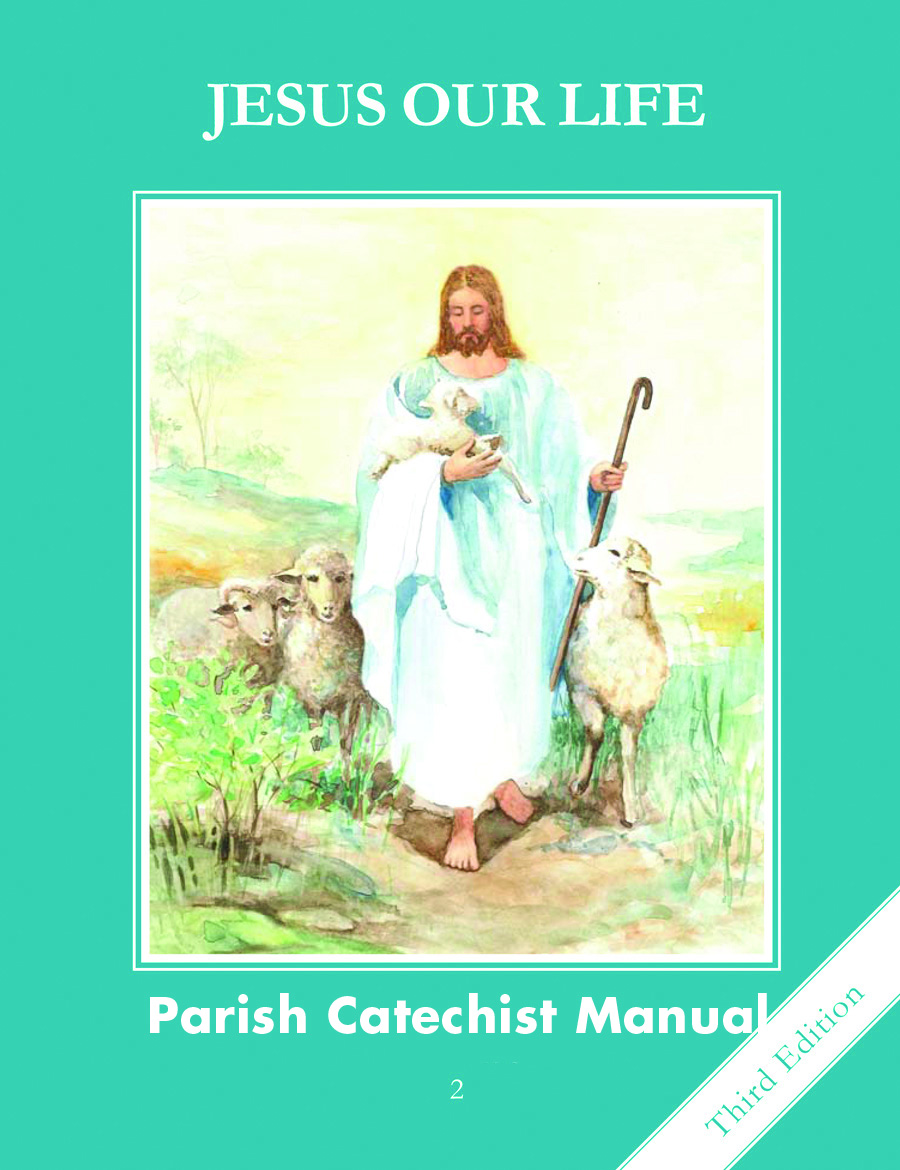 The Parish Catechist Manual
has been developed to assist parish catechists who use the Faith and Life Series in a one class a week format to be able to teach a one hour to one and a half hour class session and cover the entire Student Text over the course of one year (22-25 lessons).
Parish programs will continue to use the existing Student Textbooks and Activity Books, but with the newly developed Parish Catechist Manual your parish catechists will no longer have to download parish lesson plans or refer to the school Teacher's Manual.
Designed specifically with the parish catechist in mind

Each Faith and Life chapter reduced to one teachable lesson

Each weekly lesson can be completed in 60-90 minutes

Salvation HIstory Timeline (Use with any Grade)

PDF FILES OF the introductory pages with Supplemental lessons plus the first several lessons of each grade can be previewed and downloaded here:

PCM Gr 1 Preview * PCM Gr 2 Preview * Grade 2 Sacramental Prep Overview * PCM Gr 3 Preview * PCM Gr 4 Preview * PCM Gr 5 Preview * PCM Gr 6 Preview * PCM Gr 7 Preview * PCM Gr 8 Preview * Grade 8 Confirmation Prep Overview

Download the PCM Appendices below for each grade in PDF format. And the Appendices Topics List for All Grades

Gr 1 Appendices B-C * Gr 2 Appendices B-C * Gr 3 Appendix B * Gr 4 Appendix B * Gr 5 Appendix B * Gr 6 Appendix B * Gr 7 Appendix B * Gr 8 Appendix B
Parish Catechist Manual features include:
25 week curriculum, modeled from, but different than the 22 week parish lesson plans designed for use with the School TM. Three additional lessons include one introductory lesson with an overview of the narrative of salvation history as it relates to the specific grade level and two Liturgical Year supplemental lessons on Advent/Christmas and Lent/Easter. Most parish programs average 30 meeting sessions or 36 hours of instruction. Extra sessions can be used for sacraments, liturgical and devotional practices, education in virtue and lives of the saints etc. View the PCM curriculum overview on the Scope and Sequence page.


Evangelical engagement: through the use of discussion and other pedagogical techniques, lessons engage students' minds, emotions, imagination and creativity in a manner that leads them to become disciples of Christ.


Employs the Ecclesial Methodology in a simple format with teaching tools and ancillary activities to assist catechists.


New parish catechist manuals are used with the existing Faith and Life textbooks, activity books and Family Guide.


60-90 minute lessons.


Easily used by experienced or new catechists.