The Faith and Life religious education series was written for both school and parish use and is now in its Third Edition with separate manuals for the teacher in a daily classroom setting (Teacher's Manual) and the catechist in a once a week classroom setting (Parish Catechist Manual). There is a Family Guide for parental involvement in the ongoing religious formation of the child while the student uses both a Student Textbook and a separate Activity Book
The Faith and Life Third Edition series presents Catholic teaching using the time-tested ecclesial methodology and spiral development of catechesis, in a beautiful, student-friendly, comprehensive format.
Take an 8 page introductory tour of the Faith and Life series
Review the components, methodology, pedagogy, resources and support for implementing the series in your parish or school.
Just click the image below.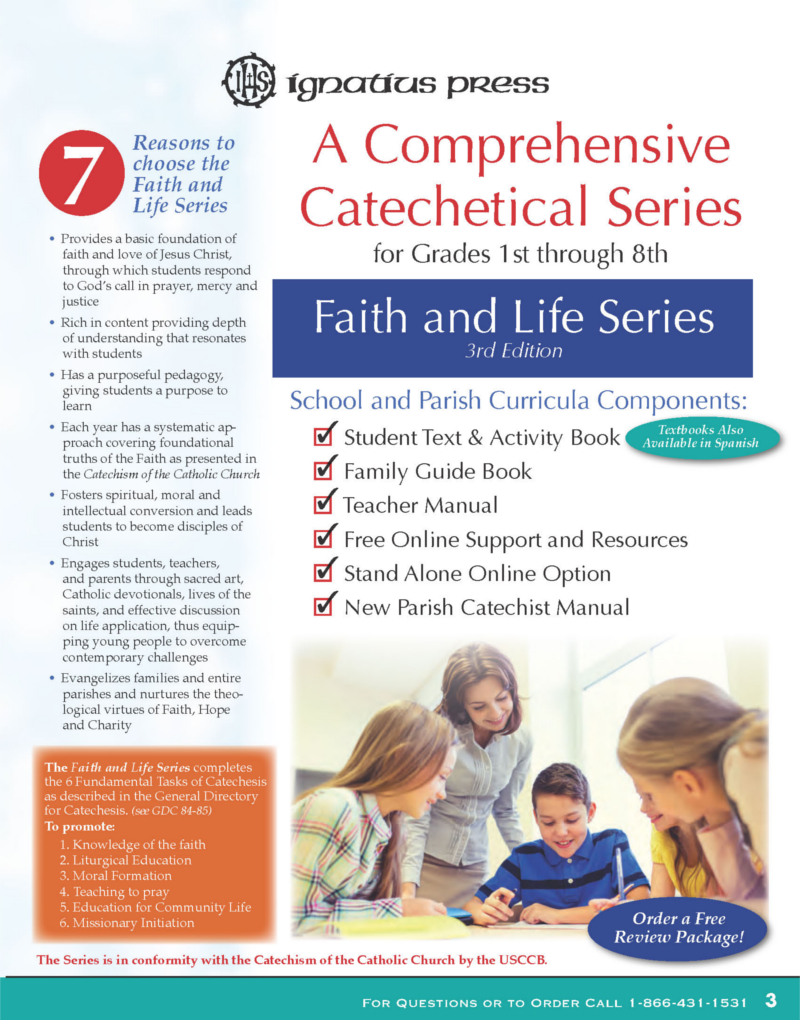 It is excellent for grades 1–8 in Catholic schools and parish catechetical programs as well as at home. (For Preschool and Kindergarten, see our Image of God series books from Ignatius Press)