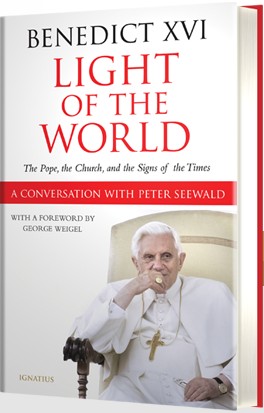 Available in Hardcover, in Spanish, and as an Audio Book, E-book, and Audio Download

Order the 6-CD audio book online today! Click here.
Reviews of Light of the World
Reviews start coming in November 23rd!
Check back here then, or like Light of the World on Facebook to get news as it happens.
... 2. The Abuse Scandal ... 9. Ecumenism and the Dialogue with Islam ... more
Peter Seewald is a veteran German journalist... more
See the latest news and reviews... more