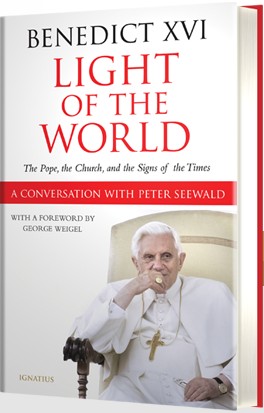 Available in Hardcover, in Spanish, and as an Audio Book, E-book, and Audio Download

Order the 6-CD audio book online today! Click here.
Authors
Light of the World is a book-length interview of Pope Benedict XVI by veteran journalist Peter Seewald. Read more about them and see some of their other books below.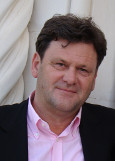 Peter Seewald
Peter Seewald is a veteran German journalist who has done two other internationally best-selling book length interviews with Joseph Ratzinger (now Benedict XVI): Salt of the Earth and God and the World. He is also the author of Benedict XVI : An Intimate Portrait, and the photo-biography Pope Benedict XVI: Servant of the Truth.

Pope Benedict XVI
Pope Benedict XVI is the spiritual leader of over one billion Catholics, and a highly regarded theologian and the author of dozens of best-selling spiritual and theological books, including Jesus of Nazareth, Introduction to Christianity, and Spirit of the Liturgy.
Available Books
... 2. The Abuse Scandal ... 9. Ecumenism and the Dialogue with Islam ... more
Peter Seewald is a veteran German journalist... more
See the latest news and reviews... more