Media Room
Press Resources
Journalists, reviewers, and media representatives: look below for the press kit and other materials, but don't miss our videos, photo slideshow, and Paul Badde's book tour!
Press Kit and Other Downloads
All documents are PDFs unless otherwise noted.
Media Kit [6.85MB] - includes photos, about the author, interview questions, info about the Pope and the Holy Veil, and more!
For information about Paul Badde's appearances, interviews, and book tour, see the events page.
More Resources
A repository of videos connected to this book, including several shareable YouTube clips!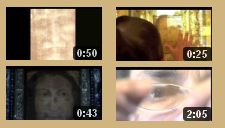 See the image, the Holy Face of Manopello, as well as Pope Benedict XVI with author Paul Badde and expert Sister Blandina during the pope's visit to Manopello. Start the slideshow.

Other pages in this section
The Book
Author Events
Paul Badde, born in 1948, is a best-selling author and renowned journ- alist and historian. Since 2000 he has been an editor of the German newspaper Die Welt, first as the Jerusalem correspondent and now as the Vatican correspondent in Rome. He is also the author of Maria of Guadalupe: Shaper of History, Shaper of Hearts and The Heavenly City. Read more