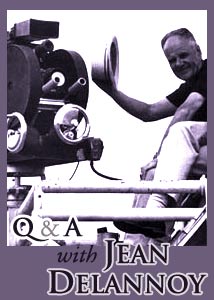 Jean Delannoy is the acclaimed director of "Bernadette". We interviewed him regarding his take on directing a film such as "Bernadette" and his views on the film's success in France and around the world.
Translated from French by Sydney Penny

Why did you decide to make "Bernadette", and then, later the sequel ?
I decided to make the film because I fell in love with the person and
the more I came to know the beauty of her soul, the more compelled I
felt to tell the story of her life.
How would you say these dramatizations are different than other films about Bernadette?
I had no knowledge of other films about this young fifteen year old visionary...I found it important to relay to the public the story of her real life, such as it was told to me by the nuns at the convent where she lived out the end of her life, in Nevers.

Was there a particular incident or a decisive moment which led you to embark on this project?
All of my life I have only made films when I am passionate about the characters.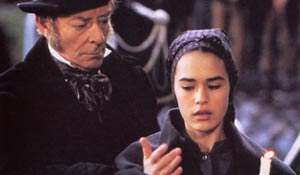 How did you decide to cast Sydney Penny in the leading role of these films?
I had searched in vain for months for a young French actress but I
hadn't found one when, one day, I saw Sydney Penny in a television
movie. She was 12 years old then. The film was three years old. So she was the right age for the role. I found her very moving and I had my producer cast her. Simple as that.

Why do you think today's audiences could benefit from seeing this film?
Today's audiences are just as receptive as those at any other time.

How do you feel about these films now being available to an American audience?
As for American audiences, they are equally receptive to the story as
Europeans. They are also capable of being touched by this story of a little fifteen year old visionary who truly saw the Virgin Mary and who
spoke to her. The whole world is convinced today, myself the first
among them.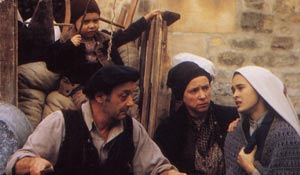 How were these films received when they were released in France? We also believe that "Bernadette " is shown daily in Lourdes. Is that correct?

Both films attained considerable success in France. Even today they
are a great hit with the public in Lourdes.

It seems that around the world we are seeing a renewed interest in these films, at Lourdes, but also in the US? Are you aware of that?
I am pleased to know that the American public shares my passion for
these two films which earned me two enthusiastic letters from the Pope.

Do you think that the life and story of St. Bernadette, amplified
by the great history of Lourdes, the apparitions, the sanctuary, has significance for the real world? If so, what in particular?
I am certain that the life and death of Saint Bernadette will forever
hold a profound significance for all people.

(And he adds)

We live in a time of violence, apparent in men's souls as well as in
political events, and even in global catastrophes. It is comforting
that we can refer to these two films which represent a commandment
against war and racial discrimination.
Order Bernadette now on DVD!